Mobile phones are great – I use mine everyday to stay in contact with all my friends, not to mention my agent and even the occasional call from a famous movie director.
But that doesn't mean I'm not careful about using the mobile. Call me overly cautious, but I'm a little worried about the side-effects mobile phones may have being that close to your head.
That's why I've bought myself a nice little bluetooth headset. It's a perfect fit around my little tiger ears.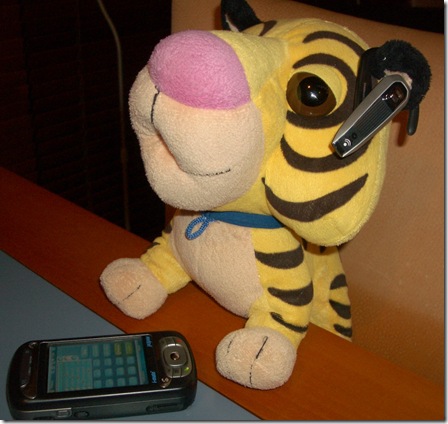 As well as feeling safer, it also looks pretty cool. What do you think?